---

June 28 @ 7:00PM
Elks Lodge
3100 W. Main St. Visalia, Ca
All Current and non-members are encouraged to attend!

Sat., Aug. 11 7pm
Arizona Crdinals
2007/2008 Season Membership Applications Now Available!
Click Link Below
---
ORBTKC now has a new phone number. Please call this number (559) COLD WON (265-3966) for info and/or to leave a message. The old number will now only leave you with instructions to call the new number.
---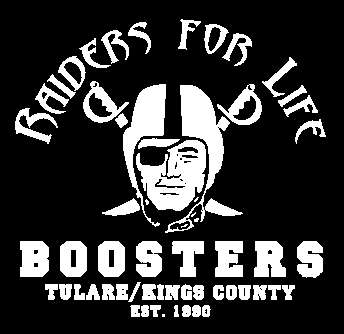 We are an official booster club of the Oakland Raiders
if you don't believe us!
Page Last Updated On:
June 3, 2007 10:01 PM
Copyright© 2007 by the Oakland Raiders Boosters of Tulare & Kings Counties ORBTKC. All rights reserved. No portion of this site may be reproduced without the express written permission of ORBTKC. ORBTKC is a non-profit organization whose sole mission is to raise money for Children's Hospital Central Valley while supporting the NFL's Oakland Raiders. We thank the NFL and the Raiders organization for allowing us the to use the trademark Raiders logo and shield.